There a lot of refer and earn apps there in the market but we here at dealforu try to bring what is most rewarding and can be really beneficial for you.
Today we are introducing a new app – Grappr which will give you Rs 5 instantly and you can get upto Rs 11.5 per referral.
Actually this app rewards depending upon a user's level. More friends you refer, your level increases and amount of money you get per referral increases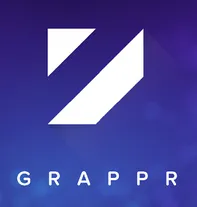 When your referred User Refer his Friend he will Get Rs.7.5 and You will also Get Rs.4.5 Free Per His Referrals. And Many More Exciting Offers
How to get upto Rs 11.50 per referral ?
1. Download Grappr App from here
2. Open the app and enter your mobile number
3. In referral code box – Enter "anil5334"" . You will get Rs 5 in your wallet on using this code.
4. Your account will be created now
>> Well in this app you will not get your referral code directly. You need to complete a small task to get it.
5. Download any app from Grappr dashbaord. Once the app is downloaded, you will get your referral code by clicking on referral option from top left.
6. Share this referral code with your friends and start earning money !!
What are the various levels ?
>> Well there are a total of 5 levels.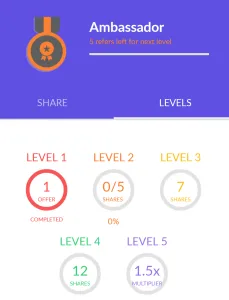 Level 1  – You need to do a simple task like download an app to complete this level and get your referral code.
Level 2 – Once you complete Level 1, you come to Level 2 and start earning Rs 5 per every friend who downloads and uses your referral code and completes a task.
Level 3 – Once you get 5 friends to join through your referral code, you get to Level 3 where you not only earn Rs 5 per direct friend but also Rs 3 per every friend who shares the app with other people
Level 4 – Once you get 7 more friends to join through your referral code, you come to this level where you start getting 10% of what your friends earn
Level 5 – You will get Rs.11.5 Per direct Refers + Rs.7.5 Per InDirect Refer + 10% Of your Network earnings by downloading apps.