Ziffi App is a new app available for few metro cities like Mumbai, Delhi, Bangalore and Hyderabad where you can enjoy services like Salons & Spas, Doctors and Diagnostics.
You can use a referral code while signing up to get Rs 300 credits free !!. So you can get first service of upto Rs 300 absolutely free of cost be it an appointment with a doctor or styling your hair at Salon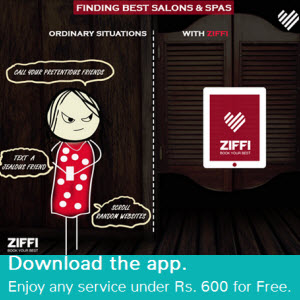 How to get this offer ?
2. Register for a new account
3. Now on next page, enter referral code – 8RWDF to get Rs 200 credits. In case you don't use this code, you will get Rs 100 only. If you use referral code, you will get Rs 100+200=300.
4. Now verify you mobile number with an OTP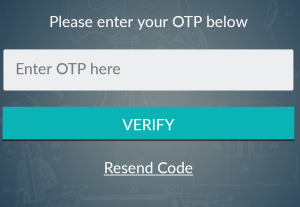 That's it !! Your account would be successfully created. Now you can book any service from Salon/Spa or Doctor or Diagnostics for Rs 300 absolutely free !!
How to earn unlimited money in Ziffi Wallet ?
Not only this, you can also get unlimited cash in your ziffi wallet by using "Refer & Earn" program
>> Click on "Refer" option on the bottom of the app
>> There you will see your referral code and various sharing buttons.
>> Simply use the share buttons like whats app, Facebook etc to share your referral code or copy paste your code wherever you want
That's it !! Once your friend downloads ziffy app and then uses your code while registering, he will get Rs 200 extra whereas Rs 200 will be added to your ziffy wallet once your friend tries out first service using this app
Features of the app
>> Booking appointments for Free. No more waiting in queues.
>> Wallet lets you have cashless transactions, and enjoy great rewards.
>> Find the best salons, spas, stylists, doctors, labs closest to you.
>> A robust database of over 30,000 service providers that includes salons, spas, stylists, doctors, hospitals, and diagnostic centers. Discover a world of options near you that you didn't know existed.
>> Join over 1 million users who already use Ziffi to simplify their healthcare and wellness needs.
>> Choose salons, stylists and spas based on reviews, ratings, photos, pricing, and discounts.
>> Search for doctors by name, specialty, hospital, availability, area, ratings and even insurance options.
>> View comprehensive doctor profiles, including experience, qualification, awards, expertise, fees, and reviews by verified users.